Jodi Granok, CPO®, MSW is a Certified Professional Organizer®, productivity consultant, and public speaker.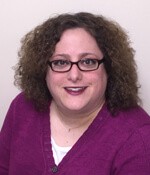 Organizing Magic, LLC® is a professional organizing company in St. Louis, MO that organizes homes, offices and lives for overwhelmed people both in-person and virtually - since 2008.
jodi@organizingmagic.com (314) 504-8857
Sign up
for our FREE organizing e-newsletter today!
Jodi Granok, CPO®, MSW is the owner of Organizing Magic, LLC® - a professional organizing company established in 2008. She is a
Certified Professional Organizer
®, productivity consultant, and public speaker who excels at working with overwhelmed people to get their homes, offices, and lives organized. Jodi's true passion is creating systems and strategies for adults who struggle with ADHD. Jodi received her Masters Degree in Social Work from Washington University in St. Louis and spent 13 years as a gerontological social worker. A religious school teacher since 1993, Jodi finds inspiration in the interactions and insights she receives from her students. Organizing has always been a way of life for Jodi. This became most apparent when she got married and moved into her husband's small house. Organization was going to be necessary in order for the two of them to peacefully coexist!
Jodi shared her success stories about newly organized closets, bookshelves, and cleaning schedules with family and friends. They suggested that Jodi make organizing her new career. The idea of making a living doing something she truly loved and felt inspired by was too good to pass up!
Jodi is highly organized, detail-oriented, and excellent at time management. She enjoys problem-solving, logistics, and teaching others new skills. Her clients say that one of Jodi's greatest talents is the ability to explain ideas in a calm, simple, and clear manner. Jodi approaches approaches each new challenge with patience, creativity, flexibility and enthusiasm. She supports all people and welcomes everyone to the "magic" of getting organized!
Jodi is married to her best friend and favorite organizing client, Howard. They are the proud adoptive cat parents of Bonnie and Clyde, who stole their hearts in 2016.
with Peter Walsh at the 2008 NAPO Conference
Jodi Granok, CPO®, MSW is a Certified Professional Organizer®, one of only six in Missouri and 350 in the world! She is a member of NAPO, the National Association of Productivity and Organizing Professionals, and the St. Louis Chapter of NAPO. Jodi is a member of NAPO's Golden Circle and holds all of NAPO's Certificates of Study and Specialist Certificates. She served on NAPO's National Board of Directors from 2011-2016 and was the 2020-2021 NAPO-St. Louis Chapter Volunteer of the Year. Jodi is the current President and Director of Communications for the NAPO-St. Louis Chapter.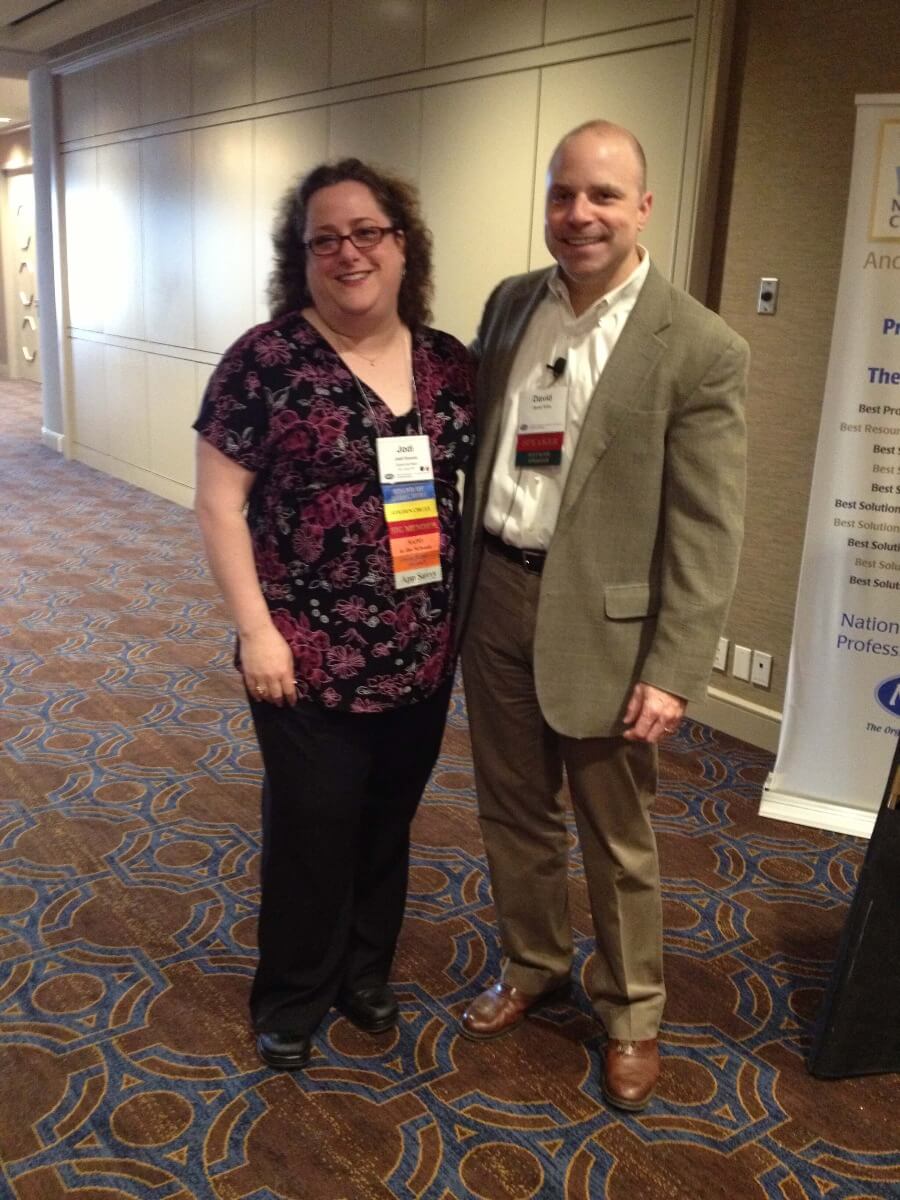 with Dr. David Tolin at the 2013 NAPO Conference
"Jodi, you are a gem!
My time with you is a gift to myself
, because when you leave, I see clear spaces instead of randomly disorganized stacks of stuff. Thank you!" ~ Kathy, Chesterfield
"
Life changing!
Jodi does amazing work
for the organizationally challenged!" ~ Karen, Town and Country
Are you ready to take the first step?
Complete and submit the
contact
form, or call (314) 504-8857.
After receiving the form, we will call you within one business day.